We presented App in a Day events in Calgary on May 13 and June 3 in Vancouver. Its amazing to see progressive growth in attendance and overall interest in these events and more broadly MS Flow and PowerApps. We have our PowerApps and MS Flow Essentials course in Calgary on July 24th (link below). Expect a Vancouver date to be announced soon as well!
PowerApps and MS Flow
We are currently working on a number of interesting projects that involve streamlining business processes using PowerApps and MS Flow:
Offline capture and syncing of field data

Validate, route and approve changes to core back office data

Capture images of field work for review and storage
SharePoint
We've been working with a few clients, planning, visioning and kicking off portals. We see a lot of interest in leveraging the new portal experiences offered by Microsoft and how to include Teams.
Connect with Us
Our Co-Founder's Rem and Sean are on LinkedIn and would like to connect with you. You can also connect with our team using our Contact Form.
If you don't want to miss any of our updates, click here to sign-up for our newsletter today.
Upcoming Events
Improve your knowledge of the Power Platform with the sessions below.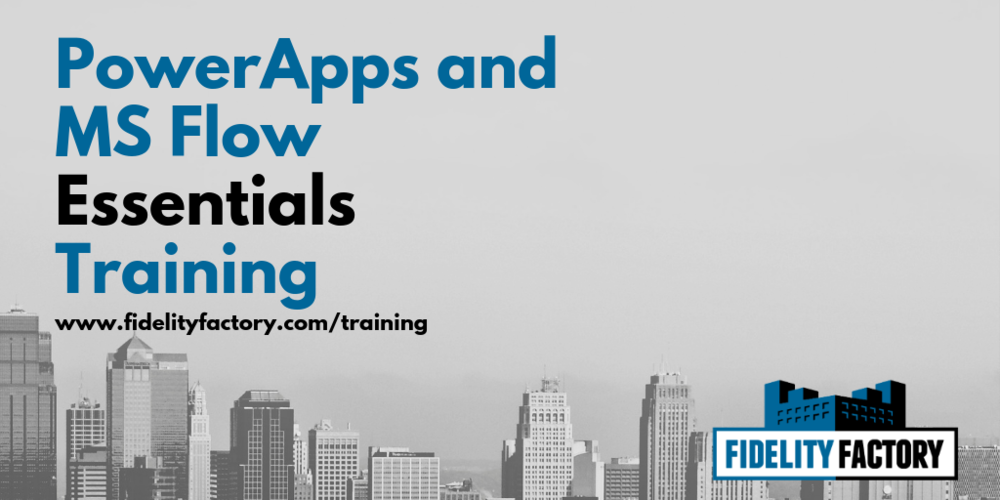 PowerApps and MS Flow Essentials Training - Calgary
Learn how to design, build and deploy PowerApps and Microsoft Flow automations at this One-Day Training Event.
Microsoft Calgary on July 24
Business Applications Summit
We attended this awesome conference last year and found it to be extremely valuable.
Scott Stanley, Senior Manager Information Technology from the Calgary Public Library will be presenting a session highlighting some of the work our team has assisted the library with.
Calgary MVP Kent Weare (link: twitter) will be presenting a session there as well.
A great visual resource for planning your next portal experience
Source: sharepointlookbook.azurewebsites.net
PowerApps App ConfirmExit
Warn users before they exit your app before saving
Source: powerapps.microsoft.com
SharePoint Web Part Updates
A rundown of exciting web part updates
Source: techcommunity.microsoft.com
Microsoft Search in Office is Available
Along with a few other great search features
Source: techcommunity.microsoft.com
Use Components from Cloud Apps
Now you can import components that are part of apps published to the cloud
Source: powerapps.microsoft.com
PowerApps Keyboard Shortcuts
A list of keyboard shortcuts for the PowerApps Power Users
Source: docs.microsoft.com
Connect to SharePoint Libraries from PowerApps
Here are the ins-and-outs of working with this new feature
Source: www.fidelityfactory.com
MS Flow Scopes and Error Handing
A quick and very useful read on using Scopes to handle errors in MS Flow
Source: blogs.msmvps.com
SharePoint Home Sites Announced
News about this great new way to create top level portal pages
Source: www.microsoft.com
Microsoft 365 Licensing Diagram
A great visual to assist with licensing conversations
Source: www.365forall.com
PowerApps: New Admin Features and Licensing Changes
Reports, Provisioning and Licensing Changes
Source: powerapps.microsoft.com
The MS Flow Location Trigger is in Preview
Here is what you need to know about Flow's newest trigger
Source: www.fidelityfactory.com
Powerful Flow Expressions
Useful MS Flow expression building tips for folks of all skill levels
Source: veenstra.me.uk
Power Platform Online Support and Advising Now Available!
We now offer online booking for PowerApps and MS Flow support. You can get started right away and book online if you need our help!

You can also follow Fidelity Factory on LinkedIn, so you won't miss any of our updates.