We attended the Business Applications Summit in Atlanta on June 10-11. What a great conference. There were a lot of announcements (see below) and a TON of excellent sessions.
Our PowerApps and MS Flow Essentials course is happening in Calgary on July 24th (details / register). Expect a Vancouver date to be announced soon as well!
PowerApps and MS Flow
Here are some of the interesting projects we are working on:
Improving Back Office Processes

Capturing and Approving Operations Requests

Using Flow to store images captured in PowerApps
SharePoint
Along with a renewed interest in portals, we are seeing a demand for microsites to highlight internal initiatives.
Connect with Us
Our Co-Founder's Rem and Sean are on LinkedIn and would like to connect with you. You can also connect with our team using our Contact Form.
If you don't want to miss any of our updates, click here to sign-up for our newsletter today.
The Business Applications Summit Keynote
In case you missed it, have a watch of the Business Application's Summit Keynote. All of the MBAS sessions are now available on the Flow Community site here as well.
Upcoming Events
Improve your knowledge of the Power Platform with the sessions below.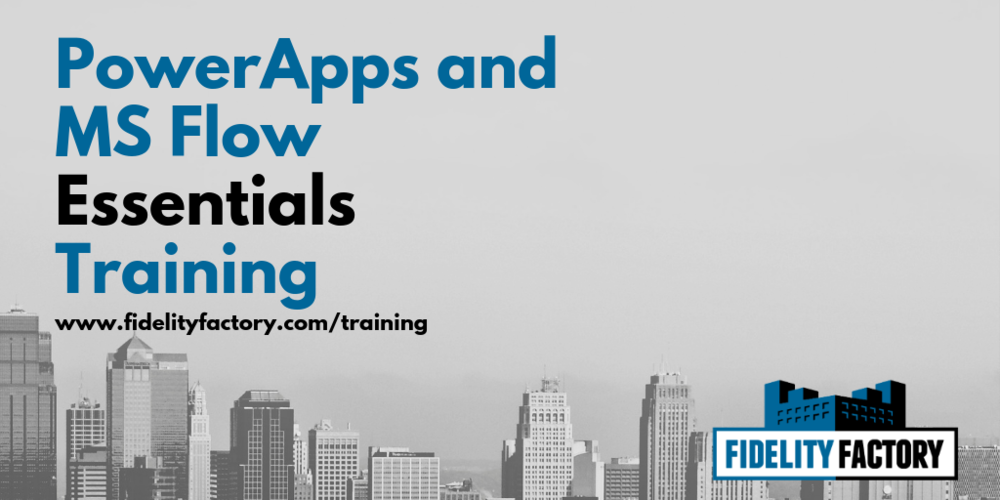 PowerApps and MS Flow Essentials Training - Calgary
Learn how to design, build and deploy PowerApps and Microsoft Flow automations at this One-Day Training Event.
Microsoft Calgary on July 24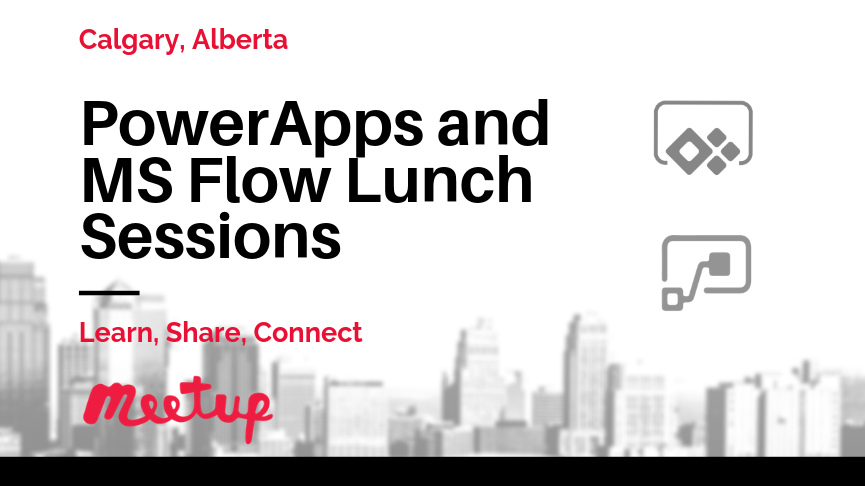 PowerApps and MS Flow Lunch Sessions - June 27
You won't want to miss this session. We'll be covering the top content from the Business Applications Summit!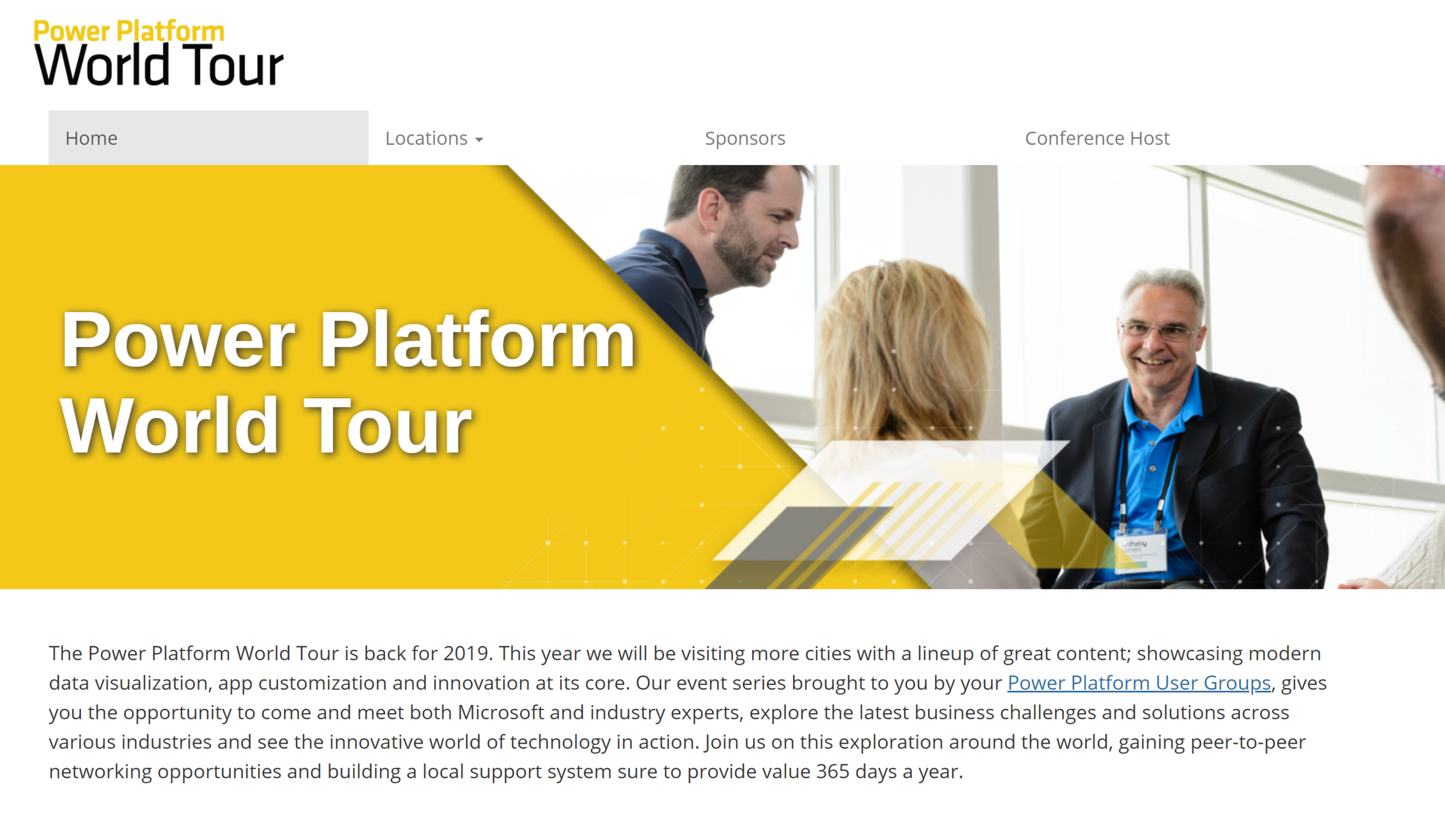 The Power Platform World Tour
The Power Platform World Tour has Canadian Stops in Toronto, Vancouver and Calgary.
Use the link the link below to find all of the details.
Instant Flow Steps for Business Process Flows in Preview
Create more connected Business Process Flows
Source: flow.microsoft.com
Presenter Coach: AI + PowerPoint
Improve your PowerPoint presentations with (AI) help from Presenter Coach
Source: www.theverge.com
PowerApps Components - GitHub Repository
Get to building with impressive PowerApps components like the barcode generator, indicataors and QR codes
Source: github.com
Enhancements! PowerApps Data Table Control
Some powerful new features for the Data Table control
Source: powerapps.microsoft.com
A great watch highlighting the Version 2 features of one of Flow's most popular actions - Approval
Source: www.youtube.com
Missed the Business Applications Summit? Sessions On-Demand
Find the session you're looking for - 200+ Sessions Online
Source: powerusers.microsoft.com
PowerApps ConfirmExit() - How it Works
Here's a great walkthrough of this new feature by Todd Baginski
Source: www.youtube.com
Power Platform AI Builder Announced
AI for your Power Platform solutions: Predictive Binary Data Classification, Text Classification, Object Detection (in images), Business Card Reader and Forms Processing
Source: powerapps.microsoft.com
PowerApps Portals Announced - External Users
Build low-code websites for external users that interact with the Common Data Service
Source: powerapps.microsoft.com
SP Formatter: SharePoint View Column Formatting
This Chrome extension will make the experience of authoring your custom columns so much better
Source: spblog.net
MS Flow: Release Wave 2 Plan and May Updates
A summary of great new features and the plan for October 2019 to March 2020
Source: flow.microsoft.com
Download the Google Maps PowerApps Component
Mariano Gomez covers the details of this component (and provides a download link)
Source: dynamicsgpblogster.blogspot.com
JSON for Canvas Apps is Live
Generate JSON from within your Canvas Apps (works with images and media)
Source: powerapps.microsoft.com
Power Platform Online Support and Advising Now Available!
We now offer online booking for PowerApps and MS Flow support. You can get started right away and book online if you need our help!

You can also follow Fidelity Factory on LinkedIn, so you won't miss any of our updates.