We did our third Vancouver App in a Day session on April 8th - thanks to all the great attendees and to Microsoft for your support. See other upcoming events below.
We have seen a lot of interest in light and wieldy intranet homepages that leverage the Power Platform for advanced features. We used Flow to deliver some embedded portal functionality for one client that was very well received.
Connect with Us
Our Co-Founder's Rem and Sean are on LinkedIn and would like to connect with you. You can also connect with our team using our Contact Form.
If you don't want to miss any of our updates, click here to sign-up for our newsletter today.
Upcoming Events
Improve your knowledge of the Power Platform with the sessions below.
Learn how to design, build and deploy Microsoft Flow Automations at this One-Day Training Event.
Microsoft Calgary on Thursday May 16
App in a Day - presented in conjunction with Microsoft.
Calgary May 13, Vancouver June 3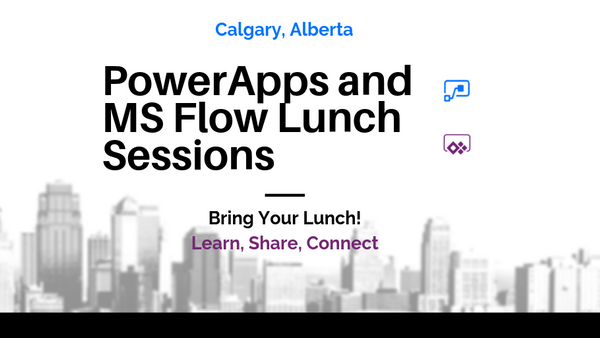 PowerApps and MS Flow Lunch Meetup
Join us for our upcoming session
Fidelity Factory Calgary, April 24
Power Platform User Group
We'll be presenting a session all about the MS Flow Mobile App
Microsoft Calgary, April 24
Our Blogs
Here are a couple of recent Blog posts we've written. We'd be interested in hearing your feedback.
Challenges and opportunities for managing scope in modern projects.
Use the MS Flow Retry Policy to help with this one.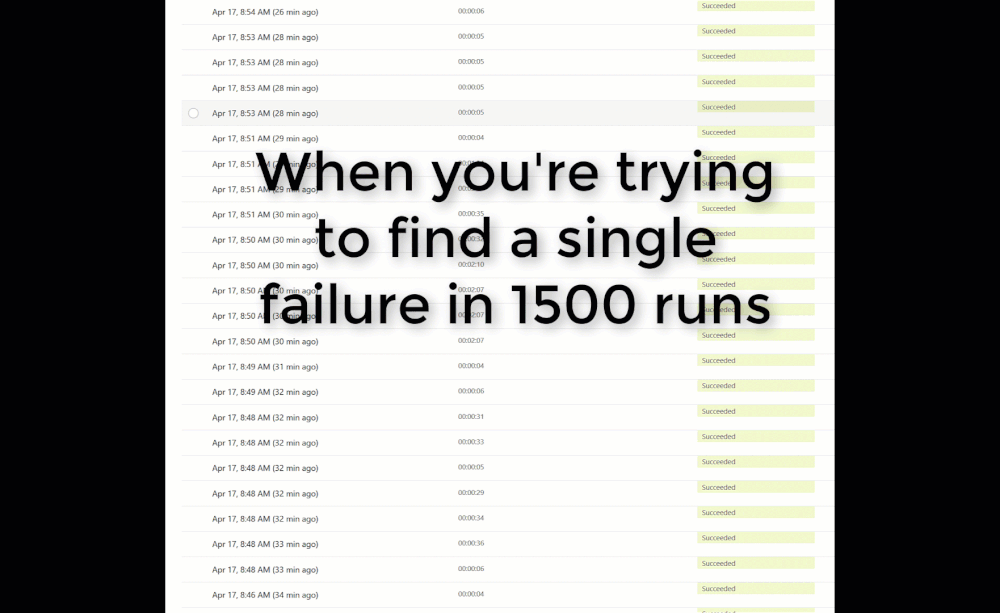 Effectively Find and Manage Failed MS Flow Runs
App Builders and Makers, Build Responsive Apps
Here is a great resource with examples for building responsive layouts in your PowerApps
Source: docs.microsoft.com
Now in Preview: Formula Bar Results View
Preview the contents of your formulas in the formula bar
Source: docs.microsoft.com
PowerApps Playlist: Reusable Components
Here's a playlist to kickstart your work with components
Source: www.youtube.com
PowerApps Delegation Enhancements
A few new features to improve your ability to work with data
Source: powerapps.microsoft.com
SharePoint Road Map Pitstop
If your organization uses SharePoint, take a minute to review this update.
Source: techcommunity.microsoft.com
Power Platform Administration Center
All the tools you need in one place to effectively manage your deployment
Source: docs.microsoft.com
The Common Data Model Poster
A schema reference for the builders and makers
Source: github.com
Even Better MS Flow Approvals
Yes. Now you can create custom responses.
Source: flow.microsoft.com
Recognize the Efforts of your Team
Send praise in MS Teams
Source: support.office.com
Prepare your Team to Administer MS Teams
Here is a great collection of Admin related resources for MS Teams
Source: docs.microsoft.com
Power Platform Online Support and Advising Now Available!
We now offer online booking for PowerApps and MS Flow support. You can get started right away and book online if you need our help!

You can also follow Fidelity Factory on LinkedIn, so you won't miss any of our updates.