MS Flow: We are looking into creating automations that include Azure AI capabilities for a few of our customers

PowerApps: Building interesting solutions to support back office processes like accounting and order management

We are continuing to see organizations invest in Teams, SharePoint portal and sites to improve collaboration and information sharing

We were at the Power Platform World Tour events in Calgary and Vancouver - and did an App in a Day in Vancouver. More App in a Day events have been announced - see the link below
Connect with Us
Our Co-Founder's Rem and Sean are on LinkedIn and would like to connect with you. You can also connect with our team using our Contact Form.
If you don't want to miss any of our updates, click here to sign-up for our newsletter today.
Upcoming Events
Improve your knowledge of the Power Platform with the sessions
below.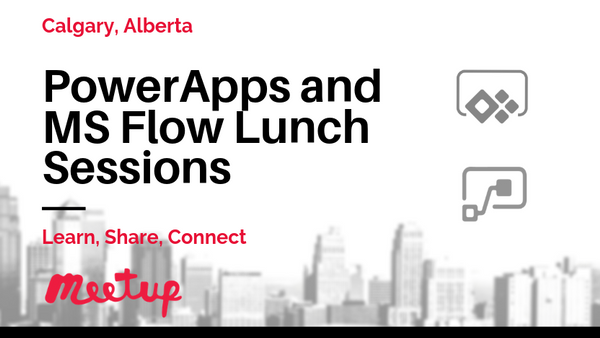 Our next Meetup is October 15 - We are doing a deep dive on deep linking in this session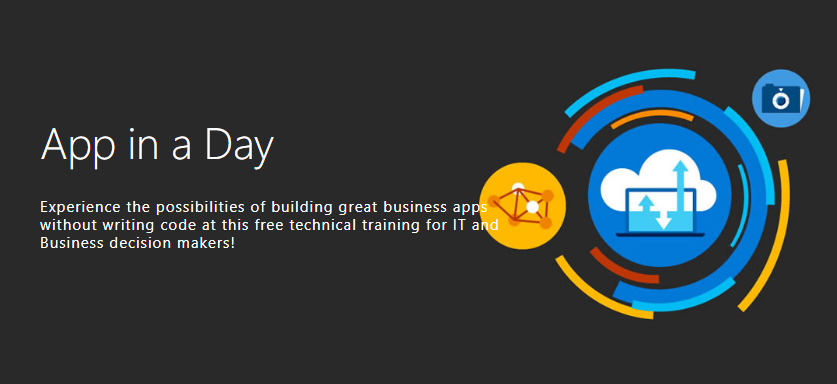 App in a Day Roadshow Events
New dates announced for this free event hosted by Microsoft.
A Goldmine of PowerPlatform Training Materials
So many great learning resources for you and your team in one place
Source: powerusers.microsoft.com
PowerApps Components OnReset
Now your team can build out what happens when Reset() is called on a PowerApps Component
Source: powerapps.microsoft.com
SharePoint Server 2010 now Supported by the SharePoint Migration Tool
Get your SharePoint 2010 content into SharePoint Online with this helpful tool.
Source: techcommunity.microsoft.com
Extra Secure OneDrive Storage
The OneDrive Personal Vault - Now available worldwide
Source: www.microsoft.com
The Common Data Service (CDS): Need to Know More?
Spend a few minutes learning with this great post on the CDS
Source: www.crmcat.co.uk
PowerApps UI Effect: Scrolling Background
Another great capability for PowerApps detailed in this post
Source: www.flowjoe.io
Tips for Taking Ownership of a New PowerApp
A few tips for getting to know apps that are new to you
Source: www.fidelityfactory.com
PowerApps - Version Notes
Add a note to your versions so people know what has changed in your App
Source: twitter.com
Creative Design in PowerApps: Box Shadows
Your apps will look even better with box shadows
Source: svaghub.wordpress.com
Capture and Parse XML with PowerApps and MS Flow
A great way of capturing data as an input in your PowerApps solution
Source: poszytek.eu
Here's where you can find specifics on SharePoint terminology and jargon
Source: github.com
October 2019 - PowerApps and MS Flow Licensing
Many of you have been waiting for this licensing news. Here are the details from Microsoft.
Source: go.microsoft.com
We are looking for our next Solution Analyst:
Email us today at contact@fidelityfactory.com with your details if you would like more information about this position.

You can also follow Fidelity Factory on LinkedIn, so you won't miss any of our updates.